Language Team translation agency
Vi erbjuder tjänster inom översättning på 50 olika språk för företag och privatpersoner! Och vi utför även språkgranskning av din text – inom alla områden.
This may include agreements, technical manuals, annual reports, flyers, procurements, legal, financial, personal scripts, websites ...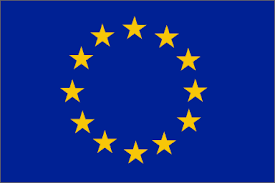 Vi översätter till samtliga språk i Europa.
We deliver high quality translations of simple as well as complicated instructions, flyers, technical manuals, annual reports, procurement documents, agreements, product sheets, contracts, medical texts, websites, books, personal scripts etc.

We correct spelling, punctuation and grammar, but also go more in-depth by looking at word choice, phrasing, sentence construction and suggesting relevant changes to your text if needed.

We deliver quickly, however, always in combination with high quality texts and at competitive prices.
Translation services are charged by the word (or charged per hour). The rate depends on:
Volume (larger volumes = cheaper)

Your ability to provide glossaries/terminology assistance

Your formatting requirements

Delivery deadline

The translators who work on behalf of Language Team have all an academic degree and excellence in their translation and proofreading areas, whether it is financial, legal or technology-based texts.
But they certainly also tackle texts of a more general nature, and only translate into their native language: Swedish or English.
Order translation or proofreading!
Request a quote for translation or proofreading! We will respond within 24 hours. For the most part, even faster. Call or e-mail!
E-post: info@languageteam.se
Telephone: +46 31 799 90 97
Below some of our happy customers